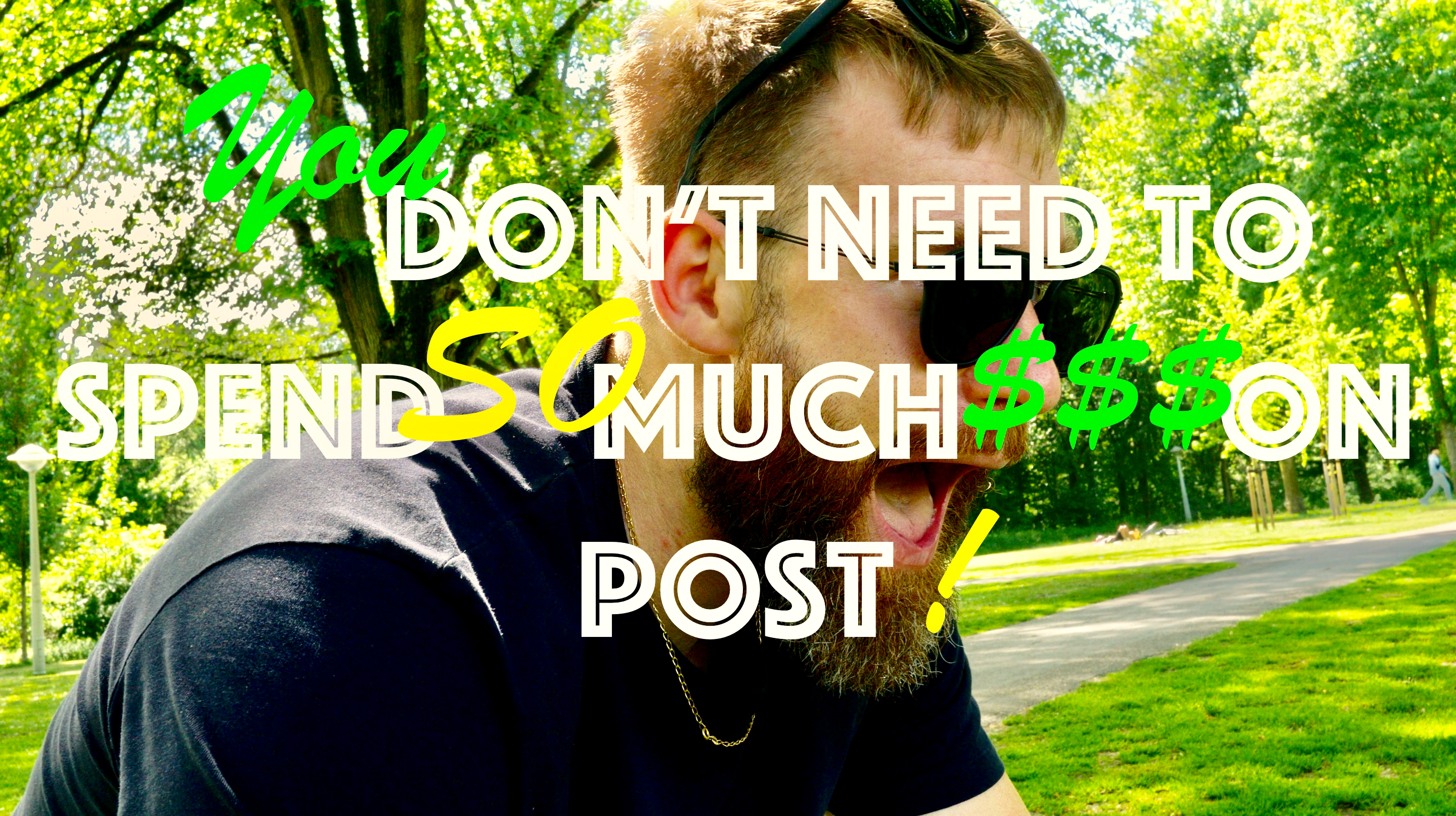 Whatever the film genre, hiring post services is toted by many as indispensable. It can be challenging for a first-time-filmmaker to decide whether indeed it is essential to hire somebody (or their gear) or to try doing-it-yourself first, crafting a result that holds up to your high personal standards.

In this breakdown, I will share with you some of my experiences as an independent filmmaker, having produced and directed hybrid documentary and narrative features. I hope my experiences can offer you alternative insights and save your precious post budget to invest instead where it is truly needed.


As my Mum always says, if you want something done properly, do it yourself!

Let's begin by making a list of the work that needs to be completed in post on your film. Consider the following - we will break them down further below: Editing, sound mixing/design, colour grading, exports/deliverables, rights clearances.

First, meditate on the potential learning curve of each task, asking yourself the following questions:


Is my project on a deadline or can I take my time to get it right?
Is the skill required something I can teach myself?
Do I have the gear required to manage my bit rate/file size? ie: 4-8K, XAVC S, RAW, ProRes etc.
Will investment in the right gear now eventually pay for itself? ie: DaVinci Resolve Studio, a workstation with minimum 12 cores (for smooth 4K work), a quality mic for ADR without needing to rent a middle man and his gear...

Let's break down each facet of a typical post work flow without VFX - which generally demands huge computing power and a steep learning curve. We will hone in on where we can save our money.



EDITING

Nobody is going to piece together your film better than you. Editing is similar to meditation; in my experience it cannot be rushed. Hiring an editor for this crucial task, often on an hourly basis, is going to eat a huge chunk out of your budget and put your creative flow on someone else's time. As with everything else in life, when money is involved, so often it is the intergrity of the work that suffers. Your editor might tell you that the mix is ready or that they have watched all of your footage before making selections when in reality, they are more concerned about cutting corners, no one will ever see them cutting.

Luckily with all-in-one softwares like DaVinci or Premiere Pro, you can jump right in even with very basic experience. Once you have audio-synced your footage, start dragging and dropping. Have a play around and see what you get. Remember to give yourself plenty of leeway. The edit is the backbone of the film - take your time to craft it properly. It took Dante at least 12 years to write La Divina Commedia...why are we always in such a hurry?



SOUND MIXING/DESIGN

I paid a professional sound designer to basically import the AAF I had already mixed and exported from DaVinci Resolve into his own ProTools set up, before tweaking it and selling it back to me...for €5.000. With all-in-one softwares you can already give your sound mix a very solid start as you compose your soundscape across multiple audio tracks.

Sound mixing is not rocket science. If you mix on multiple audio tracks as you're picture editing, it means you can create a much more specific final result...one that will not get lost in translation. ProTools cannot be bought for keeps unfortunately and a subscription will at present set you back €279 annually. I would recommend paying €265 for DaVinci Resolve Studio which includes Fairlight and own it for life. If ADR is required, consider buying an affordable shotgun mic like the RØDE NTG5, finding a quiet corner and recording directly into your workstation or external recorder.



COLOR GRADING

I was quoted €5.000 for 40 hours colour correction work by a company in Amsterdam. A similar enterprise had previously colour-graded a short film of mine and had left skin tones horribly orange with shadows crushed and colour so oversaturated that I opted to make the film B&W. Despite the mystique around colour grading, it is not so terribly complicated. Most post-work is done during filming: that is to say, if you record your footage correctly on set, metering your light and giving yourself enough wiggle room to play later on, then you will only need to slightly adjust your scopes, tint and add any desired visual effects - grain, textures, glows etc.

Input the colour space of the camera correctly into your software and grade in LOG or ACES Colour Managed. Output to a rec.709 colour calibrated, 10-bit monitor capable of 100% rec.709, like the Benq 4K PD3200U. Full DCI-P3 monitors - the colour gamut required for an accurate DCP - are still very expensive. However they are only scaled-up versions of rec.709 monitoring.


A monitor capable of full rec.709 will only need a check on a hired cinema screen for tweaks and peace of mind before exporting.
DELIVERABLES

Deliverables are where most people generally fold and pay for professional services. However if your workstation can support the render of a ProRes online screener, then it should be fine for your DCP too! Making a DCP is easy as pie in DaVinci Studio, which offers both 2K and 4K DCP capabilities. All you need to do is calibrate a consumer USB stick so that the digital cinema projectors which run on Linux can read it. You do not even need to have Linux to do this, there is a simple open-source hack called Ubuntu available online for free. The paid version of DaVinci (Studio) offers GPU accelerated encoding for even faster DCP renders and lessens the strain on your CPU.

If your film requires subtitles and you know the language you will be subtitling to, consider translating it yourself or asking a curious friend for their expertise. A local language school can also point you in the right direction. Adding these subtitle layers yourself is hardly worth the €1500 I was quoted and offers a vital chance to subtitle your dialogue into colloquial language that foreign audiences will actually understand in all richness and subtlety.



CLEARANCES

Organising legal clearances on a film is something I would very highly recommend doing before you lock-off your edit and sound mix. In the first picture/sound lock of my narrative feature, I had allowed certain logos, music and tv jingles to appear in the mix without first gaining prior consent, only for my requests to be rejected and having to tear apart my work again. Save yourself double work and find out beforehand if you have the rights for everything that could come in the way of your film and the public.

Often sending a little email introducing yourself and explaining that you are an independent filmmaker will suffice. For fabulous music artists to beef up your soundtrack, I recommend checking out SoundCloud. You can approach the artists directly and together consider working out a payment scheme whereby the artist permits you to use their work publicly for festival screenings, and should the film be sold for distribution thereafter, applying standard industry usage fees.



Final Thoughts

This is by no means a comprehensive summary of everything you are going to come across in your post workflow. There will be incidental circumstances that are specific to every project and for which you will have to consider dolling out cash. This blog is meant to inspire you to think outside the box and be frugal with your hard-earned funds.



Most postproduction work can be done by the filmmaker who dares give it a go themselves, first.


Keep asking questions in online forums, watching free tutorials and utilising your valued network of trustworthy friends and colleagues. Enjoy your work!